If you've ever played online slots, then the term RTP will sound familiar. Even if you don't know what it means, it's evident that it describes something crucial for slots. In this article, we'll talk about this term, its meaning, its importance, and how it affects your choice of games to play (or not to play).
Let's start from the beginning. RTP stands for Return to Player (also known as payout percentage), representing rewards a slot player can expect to win from their favorite game.
Another important question is how to calculate the game's RTP? That's something every player must know. To put it short, it's calculated based on the rewards a player receives when they win.
Essentially, RTP provides the information on the likelihood of winning at a particular slot game, primarily based on previously made wins. Since RTP is about probability, it gives the player a kind of an advantage over the house. By taking RTP into consideration, they can know which slots should be played. Taking calculated risks is very important when engaging in a high-risk activity such as gambling.
FINDING THE BEST GAME WITH THE HIGHEST RTP
Knowing which slot games to choose will enable you to make the best possible decision when picking a slot to play. No matter at which online casino you enjoy your games, it's essential to play with confidence in winning.
It's clear by now that RTP is not a lucky guess or a randomly chosen value. It combines the number of total wins and house edge. That way, the RTP of slot games is always calculated in the same way.
There's another thing we need to point out. RTP is a theoretical concept whose goal is to help you choose a casino game with good odds of winning.
For example, if an RTP is 95%, you can expect a loss of five cents for every dollar you wager. Before playing a slot game, it's vital to know whether you have a good chance of hitting a handsome payout.
We suggest reading reviews of slot games you're thinking of playing to get detailed information on RTP.
Many slot games are available in different RTP configurations, so it's best to check this out before you actually start spinning the reels. They can also depend on the rules created to regulate the online gambling world. Sometimes, we can help!
For some casinos, we've already made a selection of the best RTP slots for you. For example: check this list of best slot games on Bovada, or this list of highest RTP slots at Slotocash.
CALCULATING RTP IN SLOTS
In the perfect world, a slot player could make a $10 spin, win $500 and then cash out. For this lucky winner, RTP would be a profit of 5,000%! However, since online casinos always win in the long run, the long-term RTP for a game would be 93% to 99% on every dollar you gamble.
Theoretically, calculating the RTP of a slot is simple. You just take the total amount returned to players and divide it by the total amount of money wagered. But when it comes to slots, this information can be a bit misleading as it won't indicate how often you can expect to win.
Knowing the game's RTP allows players to make better choices when picking a slot to play and significantly increases their chances of winning. The industry average is set at 96%, and typically slot enthusiasts choose titles whose RTP ranges around this value. In the long run, the more you play, the better are your odds of winning.
As you gain more experience in online slots, you'll be able to set up and use a basic strategy. That's why it's vital to understand slot volatility and how it influences your playing experience. High volatility titles come with more risk, but the prizes on offer overshadow all dangers. Less volatile games may offer more winnings, but typically these prizes are much smaller when compared to games with high variance.
Be sure to pick slots whose RTP and volatility suit your playing style and, more importantly, your bankroll.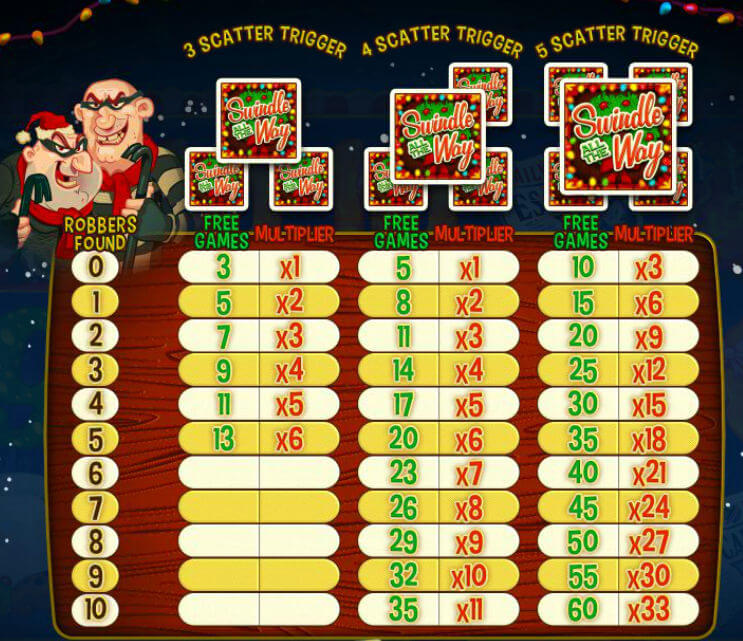 THINGS TO TAKE INTO CONSIDERATION BEFORE PLAYING
Before playing a slot game, make sure to check its RTP. As we already mentioned, games with an RTP above 94% offer the possibility of scooping big payouts and significantly increase your chances of winning. Newbies should choose something where they're more likely to claim some prizes. Make sure not to take more risks before you're ready for it.
Seasoned slot veterans often overlook new information about gambling, believing they know everything. That's how they overlook algorithms that can help them be more competitive. By using a proper approach, players can make the most out of their strategies and not rely purely on luck.
Knowing RTP lowers the risks of reckless gambling behavior and helps gamblers use their funds wisely. Gambling without any control increases the risk of addiction, which is why it's crucial to behave responsibly online.
It's also a helpful tool, which lets you know what kind of game you're about to play, and most importantly, what prizes you can look forward to. We once again point out that RTP only tells you what should happen over a large number of spins. The more you play, the better are your chances of getting the desired outcome.
Keep in mind that anything is possible, at least in the short term. That's precisely how you should approach your gambling activities. But that doesn't mean you shouldn't pay attention to RTP, volatility, or other factors when looking for a game to play. Having the correct information gives you an idea about your chances to win, but they won't guarantee a prize. That's Lady Luck's job. In the end, all spins are random, meaning it's possible to hit a mind-blowing progressive jackpot even if the game's RTP is extremely low.