Slot fans know slot games come in many different shapes and sizes. The unique structure of slot games means each title can offer a slightly different experience. Various themes, gameplay mechanics and extra features ensure no two slots are identical. If you enjoy playing slot games, that means countless releases you can try and enjoy.
One way video slots distinguish between themselves is their maximum bet. Over the years, two types of slot games emerged as popular picks for budget players: penny slots and dollar slots. Join us as we compare these two game types and find out which kind of slot is better.
WHICH IS BETTER?
Deciding which game is better is not as easy as it might seem. Different players want different things and will prioritize them accordingly. The same is true for penny slots and dollar slots. There is a reason both games persisted for so long. It is because both game types have their upsides and downsides that casino members value differently.
We compared penny slots and dollar slots on four metrics. These are, in no particular order:
Which slot type is more likely to win?
Are penny slots better for your budget than dollar slots?
Which type of slot is more entertaining?
Do dollar slots offer better payouts compared to penny slots?
WHICH SLOT WINS MORE?
Usually, slots that cost more tend to give you a better chance of winning big. While individual slots differ on that front, that is true when considering the bigger picture. On average, dollar slots have higher RTPs than penny slots. If you want better odds of winning, you will have to go for dollar slots and spend more money.
Why does this happen? The answer comes down to profit margins. Casinos make less money when you play penny slots. Because of that, developers often program these games to either pay less per win or pay less frequently. That is not always true, as there are slot games that buck this trend.
Just remember that a game's theoretical RTP is not a guarantee a round will turn out that way. Game rounds can progress differently depending on volatility, features, and top payout. Some video slots have frequent wins and feature activations. Others can have you losing for hours and then scoring a massive prize. Both game types can have a similar RTP in the end. RTP is a helpful tool, but it should not be the only way you pick your slot games.
ARE PENNY SLOTS BETTER FOR YOUR BUDGET?
This one seems like a no-brainer to answer. After all, penny slots cost far less to play per spin. Certainly, you will spend less money playing penny slots for an hour than dollar slots? That is the case if you stick with the minimal possible wagers. However, the math changes if you start increasing your bets. Bet more than a dollar while playing penny slots, and they start losing their advantage.
Of course, you also need to consider how much you can spend each round. Sticking to penny slots is good if you are on a tight budget. If you have more money to spend, dollar slots usually bring more bang for your buck. You might spend more, but your odds of winning are better. Read our guide on casino bankroll management here.
ARE DOLLAR SLOTS MORE ENTERTAINING?
We cannot say we found that either slot game is more entertaining. Dollar slots may have had that advantage in the past. With players spending more money on them, these releases could offer extra features penny slots could not. However, this seems to have evened out over the years. Today, both penny slots and dollar slots offer bonuses that casino members can enjoy.
The available special features present in these slots are similar, too. Free spins, Wilds, multipliers, re-spins, and many other extra features are available in all of these releases. Spend enough time searching, and you will find a penny or dollar slot with the bonuses you want to play.
Some players will also find scoring bigger wins more entertaining. For such players, dollar slots will usually be a better pick. After all, betting more leads to better prizes, giving dollar slots an advantage.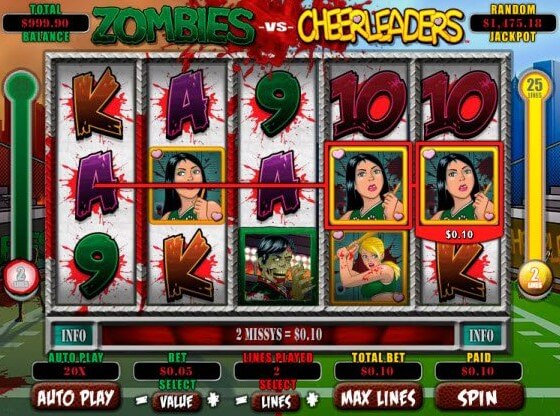 DO DOLLAR SLOTS PAY BETTER THAN PENNY SLOTS?
If we consider the bigger picture, dollar slots hold the advantage here. These titles often have better RTPs because of their better top prizes. With players betting more per turn, online casinos have an easier time turning a profit. As such, they can afford to offer bigger payouts on their releases. Especially if the game has high volatility, which makes scoring big wins challenging to achieve.
As is always the case, exceptions exist to this rule. Software providers are always looking for ways to stand out from the crowd. A penny slot with a big jackpot fits that bill perfectly. However, a few titles are not enough to beat the overall trend. If you want better payouts, you will usually find them with dollar slots.
WHICH GAME IS MORE POPULAR?
In terms of raw numbers, there are more penny slots than dollar slots in online casinos. However, many penny slots only allow you to play for a penny at the lowest bet settings. If you decide to increase your wager, you will find the game no longer fits the bill of a penny slot. Even so, there is no denying penny slots are more prevalent than dollar slots. However, the popularity of penny slots does not make them the perfect pick for everyone. We publish a list of the most played slot games every month in our casino news section.
WHAT IS THE FINAL VERDICT?
After playing plenty of penny slots and dollar slots, one thing became apparent. There is no easy answer to this question. Penny slots are more popular and are better for your budget. Dollars slots offer better payouts, win more often, and offer more features. Both sides have their upsides. Which one you choose depends on what you value more.
On top of that, some penny slots offer huge rewards, lots of bonuses and bigger wins than standard. That can further complicate your choice between penny slots and dollar slots. Your best bet is to look for games that seem interesting, regardless of their category. In the end, the best video slot is one where you leave entertained and satisfied.