Gamblers across the States have a wide selection of casinos to choose from. From Nevada to Oklahoma, there are lots of gambling venues where people can spend their money to see if the Lady Luck will smile on them.
There are many reasons why players visit casinos every day of every month. Every year. From free drinks to high-energy slot machines, poker and roulette tables, all of these draw new customers and keep the old ones returning.
The list of US casinos includes many high-class locations, but there are plenty of them that you definitely should avoid.
We at Hypercasinos.com gave our best to find the worst casinos in the USA. Our casino experts spent a lot of time on the internet, visiting the most popular review sites, like Yelp. It's best to stay home and gamble online than to waste your time (and money) by visiting these casinos.
The worst casinos in Las Vegas
It may come as a surprise that Las Vegas is the home to many casinos with pretty bad reviews. To be honest, this whole article could have featured gambling venues from Sin City. We advise you to avoid these places, especially if you want to make the most out of your trip to Las Vegas.
Siegel Slots and Suites is a poor choice if you're looking for a place to gamble in Las Vegas. Over the years, tourists have given it mediocre reviews, usually complaining about the food, accommodations, location, and overall service.
Judging from the casino's online reviews, it seems it won't improve anytime soon. So, if you're planning to have a good time in Sin City, you should probably stay away from this venue.
We understand that many gamblers don't have much money to spend, but trust us when we say that choosing Siegel Slots and Suites is simply not worth it.
Stratosphere Hotel, Casino & Tower is another place to avoid when in Vegas. Its looks may be appealing from the outside, but once you step through the door. Although a famous landmark, it won't impress you like the Empire State Building or the Willis Tower.
When it comes to reviews, they are mostly negative, and people who visit them once rarely return. Some even went so far as to claim that staying at the Stratosphere Hotel, Casino & Tower ruined their vacation.
If you google for "the worst casino in Las Vegas", it's likely you'll be shown this one. Enough said.
Many customers also complain about the venue's drink service on the casino floor. According to available information, players need to spend a certain amount of money before they're even able to order a drink, and even then, the servers are slow.
Too many bad reviews for a place that should be an elite location.
Tropicana Las Vegas has been getting poor reviews for quite some time now. Many guests complain about the smell of cigarettes and alcohol everywhere. You can look forward to a free drink, which won't help you forget about the casino-hotel's lousy service. When visiting the famous Las Vegas Strip, staying at this place can quickly ruin your holiday.
The Excalibur Hotel and Casino is well-known in Vegas, although for the wrong reasons. Customers say it's "noisy, dirty, banal, and unethical", while some have even reported their items and money stolen. In reality, the venue couldn't be further from its noble name.
The place is visually stunning, and we can't argue with its aesthetic appeal. However, the poor service has made Excalibur a place you wouldn't want to stay in if you're planning to have a great time in Sin City.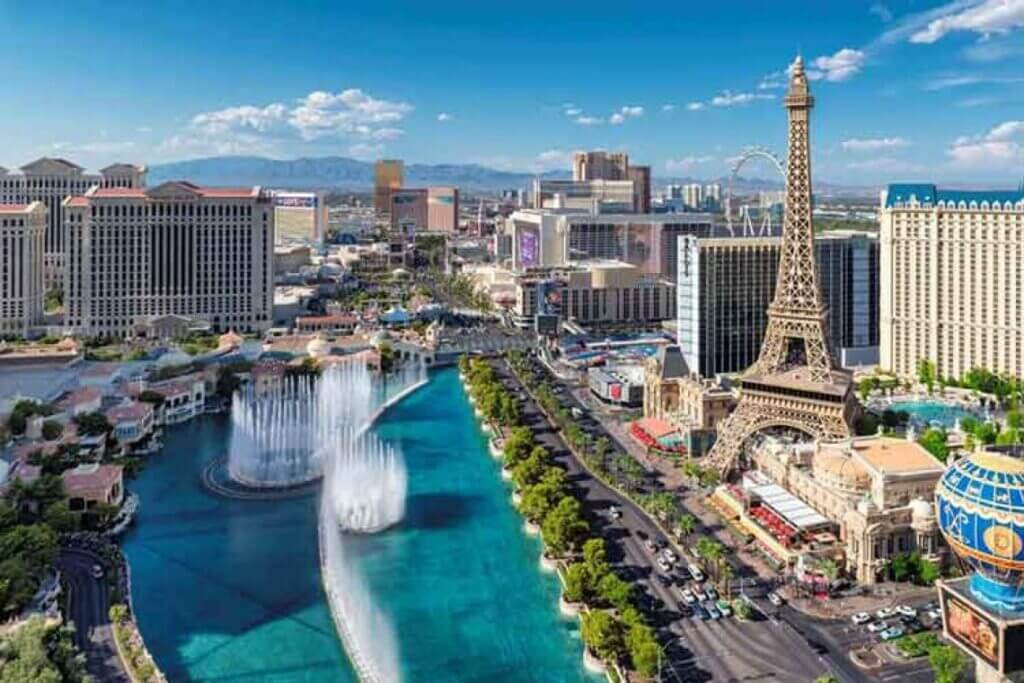 The worst casinos in Reno
If you rely on internet reviews to find a good casino in Reno, Nevada, then you'll quickly realize which places you should avoid and made it to our list of worst casinos in the U.S.A. For example, take the Ramada Casino; more than half of all the Yelp reviews for this venue are one or two-stars.
Caesars Entertainment's Harrah's Reno is also regarded as one of the worst places to visit when in the Biggest Little City in the World. The same goes for the neighboring Carson City. Both places are not highly ranked in the competitive gaming world. Will that change in the future? It's not likely, especially as their resorts are aging.
The worst casinos in Atlantic City
Tropicana Atlantic City is a premier resort, open for gaming 24 hours a day, seven days a week. However, it's also full of negative reviews, and it's one of the worst-ranked casinos in Atlantic City. It's a place you should definitely avoid, especially when you're paying for a premier hotel and casino.
Resorts Casino Hotel is the oldest casino in Atlantic City, which has seen a massive decline over the last couple of years. Everything at this gambling venue feels old and worn. A serious overhaul is needed if they want to stay in business.
Visiting a casino should be exciting and entertaining, but making the wrong choice can turn it into an awful experience. How to prevent that from happening? It's simple: gamble from your own home, and play at online casinos! If you want to try it, we recommend checking out Bovada Casino. The site is one of the best-rated online gambling venues at the moment, so you're guaranteed to have a great time!
Have you been to any of our worst casinos of the U.S.A. and disagree? Ever had a poor casino experience? Feel free to share your story in the comments below!
*Photo by Quintin Gellar