Online slot games are enjoyed by players around the globe. One of the main factors behind their popularity is they're easy to play. Just hit the Spin button to set the reels in motion and hope for the best. Every slot game has a grid, and each has a specific number of positions occupied by symbols. When the reels spin, a different line-up of icons land on the board. Some of them award payouts, while others activate bonuses and special features to boost your odds of winning.
WHAT TYPES OF SLOT SYMBOLS EXIST?
We can divide slot symbols into two main categories. There are standard symbols, which award payouts, and special symbols, whose role is to activate bonus rounds or special features. The latter can sometimes deliver payouts as well. In this article, we'll explain online slot symbols. Stay with us to find out more about them.
STANDARD SYMBOLS
Standard symbols account for the majority of slot icons. Landing a specific number of them in the right combination results in a cash payout. And that's pretty much everything they do. Several factors determine the size of your payout: the bet, the symbol's payout rate, and their number in a winning combination. The more symbols you land, the bigger your cash prize will be.
The game's standard symbols typically match the theme. However, the lowest-paying icons are almost always depicted as playing cards or card suits, regardless of the theme. In classic-themed slots, symbols use fruity-themed icons and things like bells, diamonds, sevens, and BARs. Many games have these particular symbols, as they featured in the one-armed bandits that once ruled land-based casinos.
WILDS
Wilds can be very useful, as they boost the player's chances of scoring a win. They work in a simple way: they replace other standard symbols. That way, Wilds help form additional winning combinations. Let's say you're playing a game where a diamond is a highest-paying symbol. You land four of them, plus a Wild. In this case, the Wild will serve as the diamond, and although you have just four across a payline, you'll receive the payout awarded for getting five diamonds.
Wild don't typically come with payouts of their own. However, in some games, Wilds deliver prizes just like standard symbols. In cases when Wilds pay, the size of the award is usually high. But that's not all they do. Sometimes, Wilds can have special effects. For example, expanding Wilds, as their name suggests, expand to cover the entire reel they appear on. They can expand horizontally and vertically too. Wandering Wilds usually land during bonus rounds, moving across the reels on every spin.
Sticky Wilds usually stay locked in place for a specific number of spins or until the bonus ends. Stacked Wilds are more than one position high and significantly increase the win potential. You can even get stacked Wilds on all reels with a bit of luck.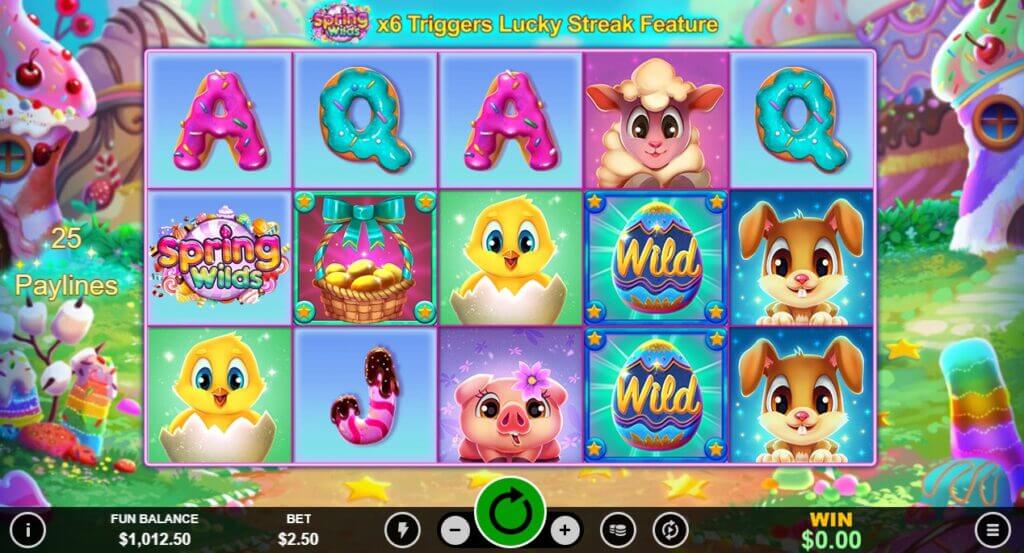 SCATTERS
You'll often encounter a Scatter symbol in modern online slots. This icon unlocks the free spins round and sometimes even awards a payout of its own. In most cases, you'll need at least three Scatters anywhere on the reels to grab free spins. Some games offer a fixed number of spins, while for others, the more Scatters you land, the more spins you will get. When delivering cash prizes, Scatters don't have to be positioned on an active line. Just land the required number of them, and you'll receive the corresponding payout.
MULTIPLIERS
Multipliers are equally useful and rewarding. As their name implies, they multiply your winnings, significantly boosting your win potential. These symbols work in several different ways. In many instances, they will be attached to Wilds. So, when a Wild with the multiplier forms a win, your prize will be multiplied accordingly. Even Scatters can act as multipliers, multiplying any potential winnings.
If you win with two or more multipliers, their values will be combined and then applied to your payout. Let's say you won with two multiplier Wilds, one with 2x and the other with 3x. Their values are combined to form a 6x multiplier and then applied to boost your wins even more.
BONUS SYMBOLS
These symbols activate a specific bonus feature, like a pick-me game that offers players the chance to claim cash awards or a progressive jackpot prize. Bonus symbols function in a similar way to Scatters. In practice, that means you'll usually need to land a minimum amount of them on the reels to unlock the bonus feature. Unfortunately, bonus symbols rarely offer payouts.
You should now have a decent understanding of what slot machine symbols are and how they function. Every slot machine includes a set of standard symbols – typically fewer than ten – and the majority of them also feature special symbols, such as Wilds, Scatters, multipliers, and bonus symbols. You can figure out the slot symbols by checking out the slot's paytable before you start playing. Be sure to choose games that offer plenty of special icons. That way, you'll increase your chances of winning!