Video slots have become increasingly complex as the years go by. Classic slots often had paytables on the main screen itself back in the day. However, that is no longer possible. New slots usually come with complex features and many symbols on the paytable.
A paytable summarizes all the rules that apply to the game you want to play. It lists paylines, game information, bonuses, icons, and betting requirements all in one place. Thanks to paytables, it becomes simpler to keep track of many things.
Because of that, reading slot paytables has become an essential skill. Without it, you will have a hard time navigating any new release. In this article, we will go over how to read slot paytables and why it is essential to do so.
WHAT ARE SLOT PAYTABLES, EXACTLY?
A slot paytable is a dashboard or datasheet with everything you need to know about that release. The paytable defines the rules of the game and its winning combinations. It tells us how many paylines are available, what symbols appear on the reels, and their payouts. The paytable also defines betting requirements and extra features this game has.
Does the game offer Wilds or Scatters? Does it have free spins? If so, how do you activate them? What is this release's top prize? Is there a progressive jackpot that players can win? If so, how does it work? The slot paytable holds all these answers.
HOW DO YOU READ A SLOT PAYTABLE?
The exact layout of each paytable varies between different games and software providers. However, the core of each one remains the same. Depending on how complex the release is, they are present on one or more pages. The best-designed paytables also have examples to help you understand their mechanics. These usually appear as illustrations or brief videos showcasing a feature or gameplay mechanic.
When reading a paytable, you should first get familiar with symbols and paylines. Look at all available icons and how much each one is worth. Then, find how many paylines the slot offers. Some games will use systems like cluster pays, ways to win, or Megaways instead of paylines. By reading the paytable, you become familiar with how these mechanics work in that particular title.
Some paytables will even let you know the game's RTP and volatility. However, these tend to vary between software providers. Pragmatic Play is well-known for including this information in its paytables. However, other developers often skip listing this information altogether.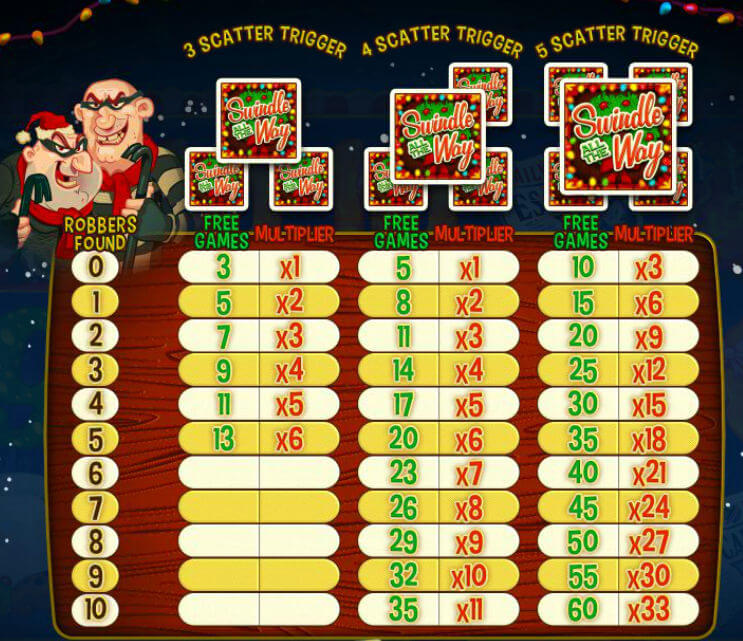 WHAT DOES A SLOT PAYTABLE CONTAIN?
Not all casino games have the same features and gameplay mechanics. Because of that, you will often find that paytables vary wildly between different games. A typical paytable usually holds the following information.
Paylines
Symbol values
Special icons
Betting requirements
Bonus features
Below, we will go into more detail for each listed section.
SLOT PAYLINES
Slot paylines are patterns on the reels where symbols need to land to form a winning combination. The number of paylines has continued to grow over the years. Classic slots used to have just one payline. However, that number kept going up with time. Nowadays, it is not surprising to see thousands of ways to win instead of traditional paylines. However, many slot games still stick with standard ten, twenty, or twenty-five paylines.
With traditional paylines, the paytable will show players the winning pattern. Icons have to follow that pattern to create a winning combination. Paytables will also show you how to form winning combinations with cluster pays and ways to win systems.
SYMBOL VALUES
Following paylines is just one part of landing a win. You also need the correct symbols to land to achieve a victory. The paytable tells you all available icons and how much you can win from them. What characters the game uses usually depends on its theme.
Classic slots often used bells, card symbols, diamonds, horseshoes, and four-leaf clovers as icons. Fruit icons were also used frequently, which is why physical slots are called fruit machines. Nowadays, most games design their symbols around their theme. That means a space-themed game will use asteroids, planets, and aliens for its icons.
SPECIAL ICONS
Alongside standard symbols, most online slots feature special icons. These symbols bring extra functionality and features to their slot game. These icons vary between releases. However, almost all titles have one of the following symbols.
Wilds can substitute for any other icon on the payline to help form a winning combination. They usually cannot replace other special symbols.
Scatters can appear anywhere on the playing field and do not need to follow a payline to win. They award a payout when enough of them appear.
Finally, you use bonus icons to activate special features. You usually need a certain number of symbols to activate the corresponding bonus. Some slot games combine the bonus icon and the Scatter into a single character.
The paytable shows players what bonus icons are available in that release. It also tells us what function those characters play and how to use them.
BETTING REQUIREMENTS
Some slots place requirements on how much you have to bet before you are eligible to receive wagering requirements. This is an old mechanic, and developers have mostly phased it out from video slots. The only area where this mechanic persists is progressive jackpots. You usually receive a greater chance to win the prize if you make larger wagers.
Betting requirements also apply when you buy features. In such cases, players have to pay a certain sum to unlock a bonus immediately. Spending will activate linked spins or will trigger the special feature outright.
BONUS FEATURES
Each slot game has one or more bonus rounds that affect their gameplay. Some games prefer to keep things simple. Others have several complex features, which require a thorough explanation. No matter what kind of bonuses are available, you can find more information in the paytable. Some software providers even include previews alongside a written description, making it easy to understand how a bonus works.