Paylines are one of the most important aspects of an online slot. Their role is to determine a win based on symbols of the same kind. You won't see any of the paylines while playing a game, but you need to be aware they're present.
Paylines in online slots don't have to be straight lines. They don't even have to appear diagonally, as in some cases, they can involve irregular patterns. In this article, we're going to talk about paylines and explain their every aspect. Hopefully, understanding what they are and how they work will help you become a better player.
The objective of a slot is to win. The best way to do so in the base game is to land matching symbols across a payline. As we already mentioned, you won't be able to see these paylines while you play, but the game will indicate the one that results in a cash prize.
Before slots migrated to the digital world, traditional fruit machines usually offered one paylines, positioned across the center. Today, you won't likely see this in online slots. Some slots come with a simple layout and that payline, but modern games have many more paylines.
HOW DO PAYLINES WORK?
In most cases, matching symbols line up from left to right. Players won't need to land five identical icons, as usually three of a kind is enough to get a cash prize. The more matching symbols they have, the bigger their payout will be. On a five-by-three reel set, five of a kind of the highest-paying icon will award the overall jackpot.
And although left to right is the standard, there are other examples as well. In some games, winning combinations can be created from right to left as well, doubling the number of paylines.
Sometimes, games pay right to left only in bonus rounds, making them very lucrative.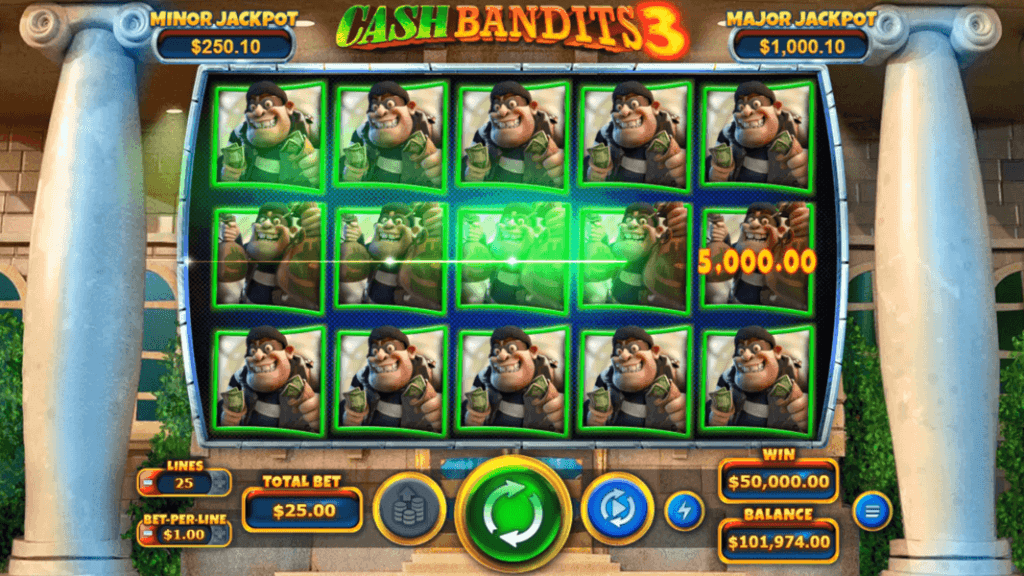 HOW MANY PAYLINES TO EXPECT?
As we already mentioned, some slots feature only a single payline, while others can bring up to 720 different ways to win. The number of paylines a game can have can be even higher, so giving a definitive answer to this question may not be that easy.
A slot with ten fixed paylines can still award regular payouts in the Main Game, compensating that small number with a broader selection of bonus features. On the other hand, a game with 720 paylines can pay out more wins but smaller. There are no set numbers, and it's almost impossible to talk about an average number of paylines you can expect in a game.
HOW MANY PAYLINES ARE IN PLAY?
Every online slot game has a paytable, where you can find all the necessary information about the payout awarded by winning combinations.
In addition to underlining how much can be won, a paytable usually comes with a brief description of the gameplay. It will also list the paylines in operation and provide information on whether you need to increase the size of your wager to trigger any special feature.
You can also get this information by reading game reviews. That way, you'll learn how many paylines are in operation or if the slot in question uses other ways of delivering wins like Ways to Win or Cluster Pays.
Every online casino allows its customers to play games for free. It enables them to get familiar with the way a slot works. You can use this to know where the paylines are and play a game more effectively.
BETTING ON PAYLINES
Most players place their bets on all available paylines. This is usually a default setting on all slot games. For example, let's say you are a player from the States, using the US dollar as your preferred currency. The game of your choice is a slot with twenty fixed paylines in operation.
The total wager is shown as $1, and since all twenty paylines are in play, it means you're betting $0.05 per line. Twenty lines times $0.05 equals $1.
Some games allow players to choose the number of active paylines, but at the same time, that will lower the size of payouts. However, this approach can be used to spend less money on wagers and play more, so it's easy to see why slot enthusiasts opt for it.
The decision on how many paylines will be used is entirely up to you. This is when playing a slot game for free can be very helpful. You can play with the bet button without spending any actual money, adjusting your stake, and see how many active payline would suit your playing preferences. It's the best way to see the gameplay in action before spending real money.