One of the best parts of playing online casinos is game variety. Physical space or other restrictions do not affect online casinos. If you can translate the game into software, you can play it on your phone, tablet, or PC! That guarantees you will always have something fun to play, no matter which website you play on.
That said, not all casino games are the same. Some offer better returns to the players than others do. If you are looking to give yourself the best odds of winning? You want to pick a game with a high return to player to boot. This article will go over all the great games you can play in online casinos. We will test which releases offer the best bang for your buck and how to achieve those results.
VIDEO POKER
Anyone who plays online casinos will have come across video poker games. These releases are not immediately eye-catching to most players. Their appearance is reminiscent of physical machines and has not changed much over the years. The somewhat dated visuals might chase off some players. However, what lies beneath is an excellent casino game, with one of the best RTPs in online casinos.
You can find numerous video poker games in online casinos. All Aces, Jacks or Better, Aces & Eights, and Deuces Wild are some of the more popular game types. They offer an RTP of 99.54% or higher when played right!
Players achieve this high return to player by using the appropriate video poker strategy. Your goal in the game is to create the best poker hand possible. After the cards get drawn, players choose which cards they want to keep or discard. Which ones you pick vary between different games. We recommend looking up a strategy guide for your desired title before you start playing.
BLACKJACK
One look at any online casino shows numerous blackjack tables and variants. Their initial popularity in land-based venues comes from these titles' low house edge. However, not all online blackjack games are the same. Some use multiple decks, while others change the core formula to make this release less lucrative to play. That is why we recommend playing single deck or blackjack surrender variants to improve your odds of winning.
Players should also watch for other rules that can decrease the expected RTP. One of the most obvious is decreasing the natural blackjack payout from 3:2 to 6:5. Late surrender and single-deck games also have a lower house edge than standard blackjack tables. Other rules include doubling down on any total, dealers standing on a soft 17, resplitting aces, and doubling down after splitting. Keep in mind no blackjack game offers all of these rules. You have to find a suitable strategy for the blackjack you are playing to take full advantage of its RTP.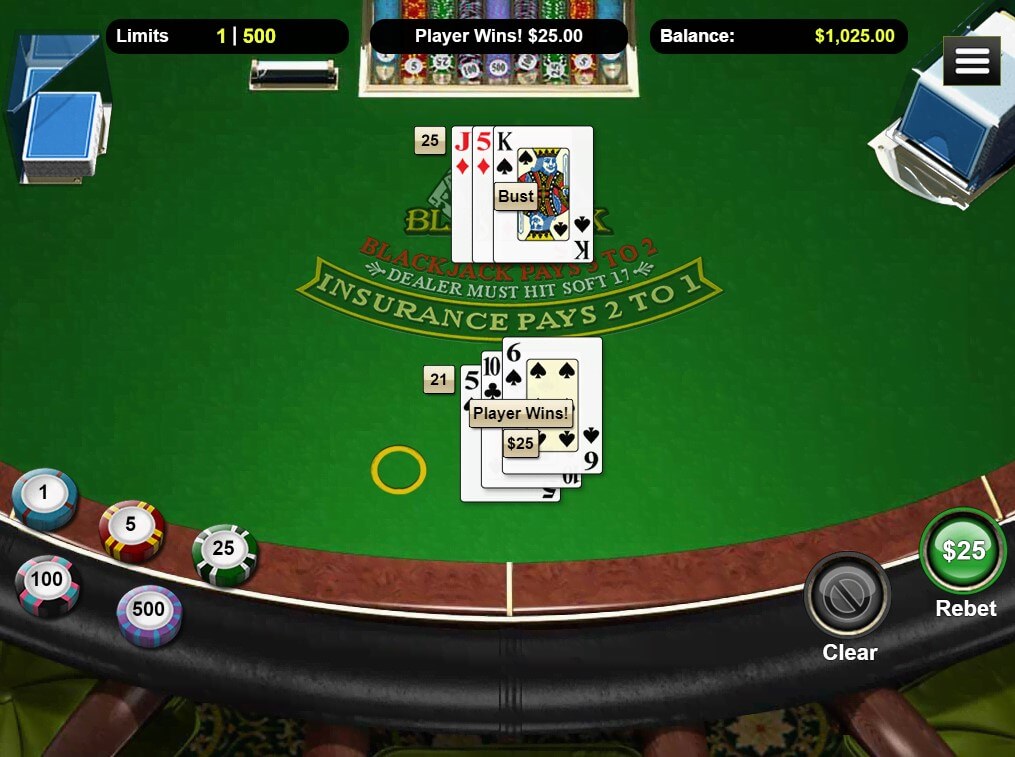 BACCARAT
Video poker and blackjack are games with an excellent house edge. However, both games require you to follow a set strategy to get the optimal experience. That is not bad, but it is not for everyone. Baccarat is the right pick if you want a high RTP game with little strategizing.
Baccarat gives you three main bets to work with: player, banker, and tie. Baccarat tables usually offer numerous side bets, as well. However, you should not play baccarat's side bets. Their house edge is usually much higher than the player or banker bets. The optimal wager when playing baccarat is to bet on the banker. Bankers bets have the lowest house edge, sitting at 1.06%. The player bet is slightly worse, with a 1.24% house edge. The house edge for tie bets is 14.36%. Because of that, we do not recommend playing it.
ROULETTE
Another casino game with simple gameplay and high returns is online roulette. Over the years, three main branches of roulette appeared in online casinos. These are French, American, and European roulette. Out of these titles, American Roulette has the lowest return due to having two zero positions on the wheel. It has an RTP of just 94.74%.
Next up is European roulette. With a single zero, it has an RTP of 97.30%. Meanwhile, French roulette introduces new rules to the mix, such as La Partage and En Prison. With these rules active, the RTP for this game comes out at an impressive 98.65% RTP. Unfortunately, French roulette is not a common sight in online casinos. Some casinos also use the name French roulette to indicate the game language. That is why we recommend opting for European roulette if you plan on playing roulette games.
SLOT GAMES
Online slots having good returns come with a significant caveat. Namely, not all slot games have a high RTP. The house edge of video slots varies wildly between different releases. Slot RTP can be difficult to track, especially since specific developers do not share the house edge information for their slot games. However, some video slots offer RTPs comparable to baccarat or roulette games.
Online slots will drain your balance faster than table games will. This has little to do with the RTP but how quickly each round plays. Almost all high RTP slot games do not have many extra features. Each round plays quickly, much faster than blackjack or baccarat. The fast play rate means you will lose more money in the same amount of time. Still, if you prefer playing slots, you are probably used to that already. You can mitigate it to a degree by taking breaks.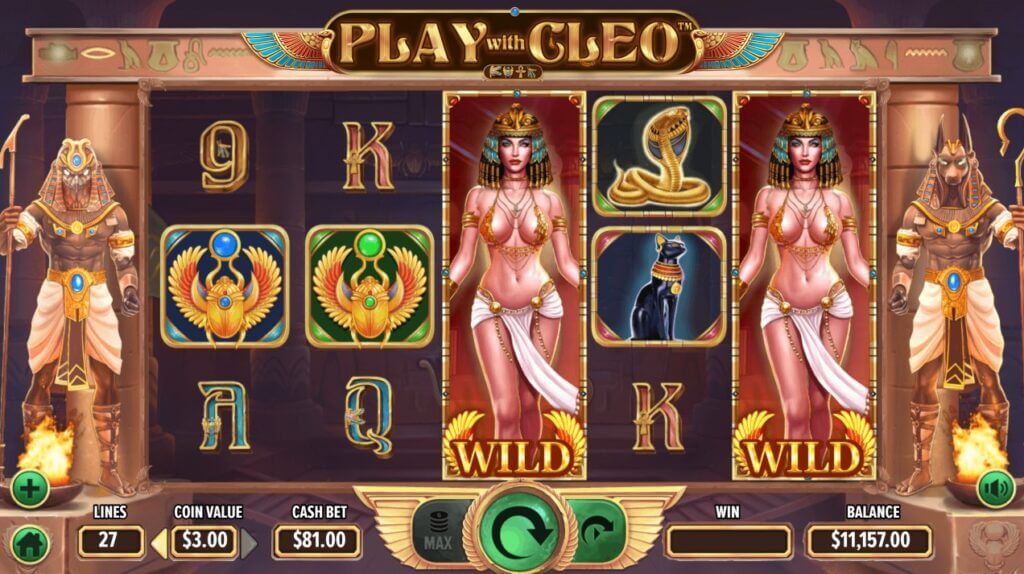 WHICH ONE SHOULD YOU PLAY?
Ultimately, every game we listed here is worth your time. If you want the most optimal gameplay, you will want to play video poker or blackjack. These releases offer the lowest house edge but require luck and strategy to achieve their full potential.
In contrast, baccarat, roulette, and some slot games offer less competitive house edges but do not require learning a strategy. For baccarat and roulette, you need to stick to specific wagers. Meanwhile, you are at the mercy of the random number generator when playing slots.