When you think about it, gambling is almost as long as human civilization. The first evidence of gambling originates from the Paleolithic period, more than five thousand years ago!
The world's first casino, Casinò di Venezia, was founded in 1638 in Venice, Italy. But, the rapid development of the industry came in the late 1990s with the rise of the internet.
The development of online casinos allowed gamblers around the world to enjoy a wide variety of high-quality casino games without getting up from their couch or chair. The only difficulty for players is which game to choose. Some of them stand out due to their popularity. That's why it's likely you'll encounter these games at the majority of online casinos.
SLOTS
Video slots dominate game libraries of online casinos around the world. That's no coincidence, as this type of game is extremely popular with all sorts of gamblers. They are the most common pick for most players, and the reason is they're easy to play.
Slots come in various shapes and forms. Fans of classic slots can enjoy a wide offering of fruit machines with a traditional three-reel layout and a single payline. Modern variants boast stunning visuals, top-notch animations, and lots of thrilling and rewarding features. Apart from that, they have five or more reels, multiple paylines, or innovative game mechanics, providing more chances to win. They draw their inspiration from blockbusters and popular TV shows, rock bands, musicians, sports, and virtually any element of today's popular culture.
Progressive jackpot slots are also very popular, as they have the potential to deliver massive payouts. Games like Mega Moolah and Mega Fortune have a cult status and have paid out millions of dollars in prizes. Mega Moolah even earned the nickname 'The Million Maker.'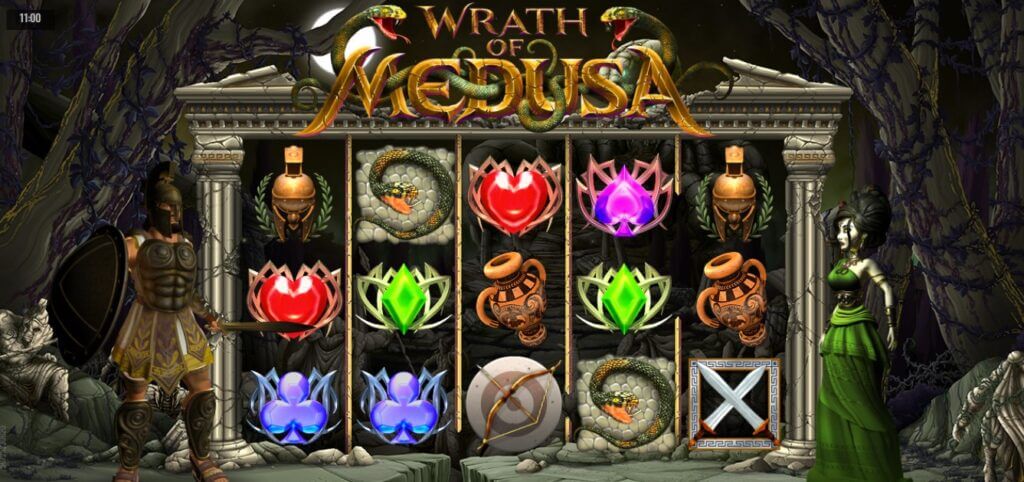 VIDEO POKER
Video poker may appear similar to slots, especially in terms of gameplay, but the experience it offers is different as players' decisions impact the outcome. Millions of gamblers choose video poker as using the right strategy significantly improves their chances of winning.
Although video poker is based on five-card, there are only two rounds. Players receive random cards from a standard 52-card deck, and after the deal, decide which to keep and which to discard to improve their hand's strength. The ones they removed are replaced with new cards from the same deck.
Online players have more options to choose from in both single-hand and multi-hand variants. The latter allows gamblers to bet on up to 100 hands simultaneously! We should point out that most online variations are inspired by the original Jacks or Better game. But there are many others available, such as Tens or Better, Double Bonus Poker, Pick'em Poker, and more.
ROULETTE
Roulette is one of the most iconic games and can be found in almost every casino in the world. The Devil's Wheel has been attracting players for decades, and its simplicity and the wide selection of betting options are the main factors behind the game's appeal.
The goal of the game is to predict the number on which the ball will land. The wheel contains numbers from 0 to 36, while the American variant of the game, developed in the nineteenth century, has an additional pocket with a double zero.
Roulette bets can be divided into two main categories. Outside bets are placed on the properties of the numbers, while Inside bets include wagering on individual numbers or groups of numbers. Winnings are calculated based on the probability of the bet's outcome.
Some of the most commonly offered roulette variants are French, American, and European Roulette, available at thousands of online casinos. Most players will choose the French and the European versions, as the single zero lowers the house edge to 1.36% and 2.70%, respectively. American Roulette is more volatile because of the extra pocket, with the house edge of 5.26%.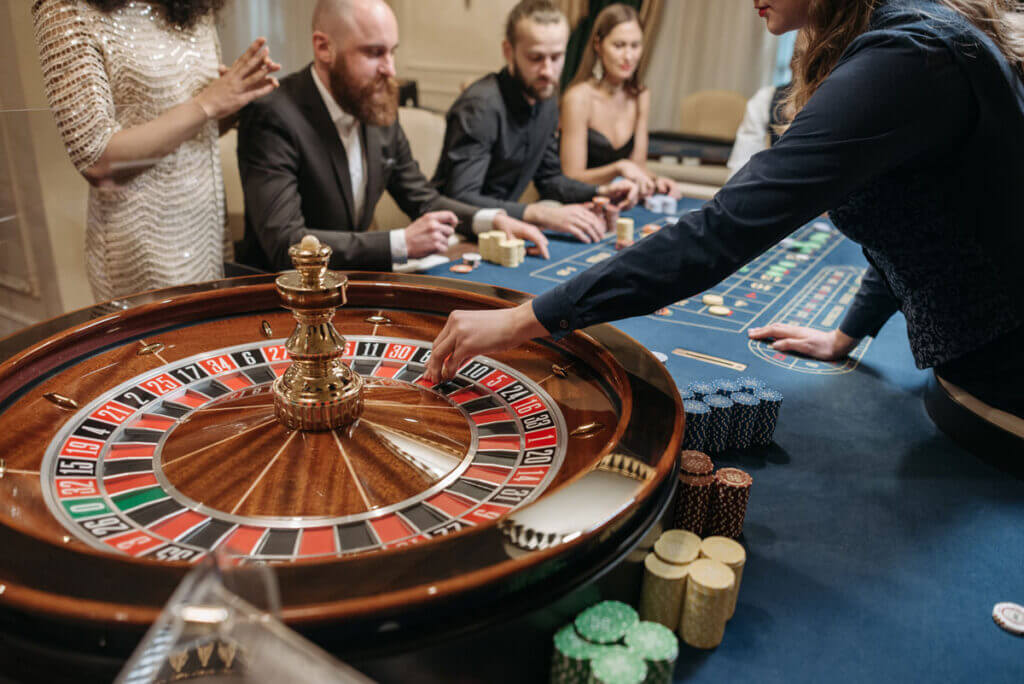 CRAPS
Although craps doesn't appear so exciting at first, it quickly becomes clear why millions of players love the game. It offers an overwhelming number of bets, while the game's goal is to predict the outcome of one or more rolls of two dice. Pass Line and Don't Pass, Come and Don't Come are the bets to choose, as they have a greater return in the long run.
Playing this game online is much easier, as players don't have to follow the table etiquette like in land-based casinos. The game rules and bets are pretty much the same, with stunning visuals and sound effects further adding to the excitement. All the big names in the industry have craps games in their portfolio. You can enjoy creations from such reputable developers as Microgaming, Playtech, and Betsoft. We have even written a craps dice throwing strategy guide for you!
BLACKJACK
Blackjack is the favorite choice of many gamblers, as it offers a relatively low house edge and comes with techniques that can give players a much-needed advantage. These techniques are card counting and shuffle tracking. However, they are virtually impossible to use when playing the online version of this game since the deck is automatically reshuffled after each hand.
The rules are simple: get a hand as close to 21 as possible without going over it. Once the cards have been dealt, players have several options. They can Hit to receive additional cards from the dealer. They can also Stand, and they won't get more cards. If the two cards are of the same value, players can Split them and play two hands separately. There's the option to Double Down, although doubling down and splitting require additional bets.
When playing blackjack online, players can find progressive variants and benefit from massive prizes. The most popular blackjack variants you can play at an online casino include Atlantic City Blackjack, Perfect Pairs, Double Exposure, Blackjack Switch, Vegas Strip Blackjack, and Blackjack Surrender.
POKER
Playing poker at a land-based casino can be intimidating, mainly due to the environment, and many gamblers are afraid to face more experienced and skilled rivals. The solution is simple: go online. There are numerous gambling sites where you can take on the random number generator, which can help you improve your skills and try out some of the popular flavors of this game, such as Texas Hold'em, Casino Hold'em, Oasis Poker, and Caribbean Stud.
Players can join a number of tournaments, even with a small buy-in. It's a great chance to test your skills against real opponents.
BACCARAT
Baccarat is a game resembling blackjack, at least up to a point, although it offers different types of bets. This popular Asian game comes with two main bets players can make, Player and Banker. Although many baccarat lovers avoid this bet altogether, they can also wager on a Tie between the two. First of all, it happens rarely, and secondly, it's not so profitable.
Table limits vary from one casino to another. Some gambling sites offer baccarat, especially for high rollers, although casual gamblers can enjoy this game on most gambling sites. Gaming behemoths, such as Microgaming, Betsoft Gaming, and Playtech, have their own baccarat variants, which are very popular among players worldwide.
LIVE DEALER GAMES
Over the last couple of years, live dealer games have become a common addition to every self-respecting online casino. They allow players to test their gambling skills against a real croupier. Live dealer games deliver a genuine casino experience, which gamblers can enjoy from the comfort of their home.
The list of live dealer games you can check out includes roulette, poker, baccarat, and blackjack, broadcasted from state-of-the-art live studios or from floors of some of the most luxurious gambling venues and hosted by friendly dealers in real-time.
The live casino segment delivers a distinctive experience, enabling players to interact with the dealers. In some casinos, you can even choose the croupier who'll be dealing the cards or tossing the roulette ball.